Pattern-making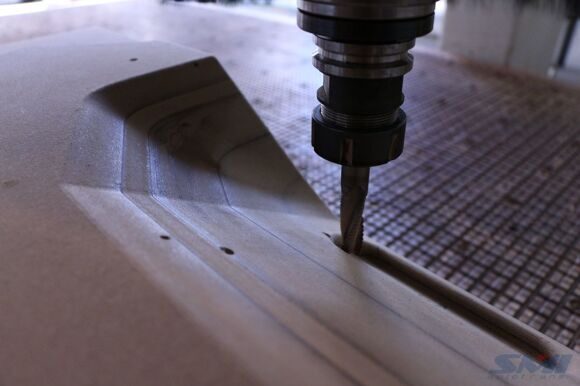 The enterprise has the experience and technological capabilities for full-cycle design and manufacture of complex spatial form used in prototyping and manufacturing of master models tooling for different industries.

Equipment and technology
The CNC machinery is used at the enterprise for 3D machining. This enables to produce models of any spatial form with a high level of accuracy. The use of 3D software technology at all stages of the design and manufacture allows to achieve a high level of production and quality of manufactured products in the shortest possible time.
1.The manufacturing of master models for tooling in the production of fiberglass reinforced plastic products.
2.The manufacturing of master models that are used in tooling production for casting and stamping metal products and thermal vacuum molding.
3.The manufacturing of models, mock-ups, prototypes, small series products.
4.The prototyping of items for automotive and other fields of engineering production.
5.The manufacturing of exclusive products for construction and interior/exterior design projects (decorative parts for finishing the stairs, window openings and doorways, fences, racks, hangers, complex-shaped baguettes).
6.The manufacturing of elements for outdoor three-dimensional advertising structure.