Car Electronics
On-Board Information-Control System (OBICS) is designed for automation of work process management, diagnostics, displaying, data collection and data logging of exploitation information about the state of chassis units and assemblies.
The OBICS may consist of:
Panel computer CP-10, CP-12;
Video cameras, infrared imagers;
Block of navigation systems;
CAN-controllers (or Input/Output Port-CAN), installed on the chassis near consumers. The number of controllers is defined by the configuration of the chassis.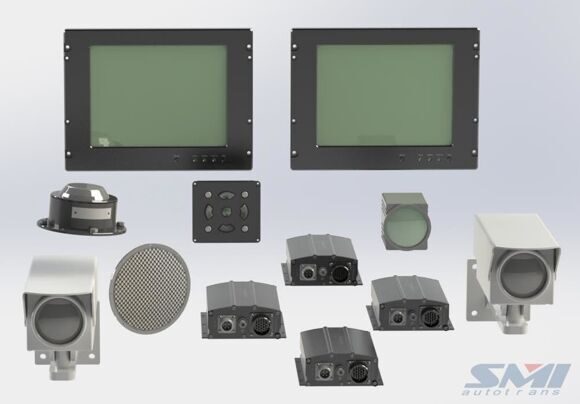 CAN-Controller is designed for controlling, monitoring and diagnostics of the sensors and power consumers of chassis units and assemblies.
Parameter
Meaning
Supply voltage (direct-current mains), V
from 10 to 32
Standby power consumption, not more
5
Output power, W, not more
3 000

Interface, pcs:

CAN-2.0

1

Managed quantized outputs, pcs.

with a current of 40 A (with PWM)

with a current of 20 А (with PWM)

with a current of 4 А

2

2

7
Controlled quantized outputs, pcs.
8
Controlled analog inputs, pcs.
3
Controlled frequency inputs, pcs.
1
Operating temperature, (°С)
from - 40, to + 60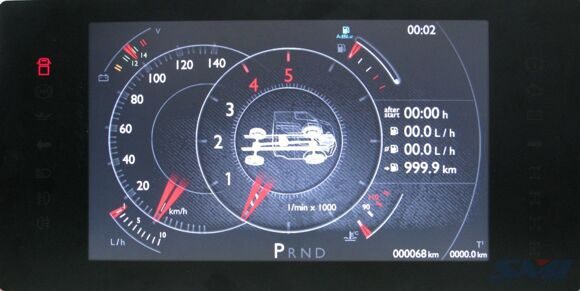 OBCMTA - On-Board Computer for Machine-Tractor Assemblies is designed for:
automatic display of the current operating modes and operating parameters of machine-tractor assemblies,
warning in case of emergency,
remote diagnostics of the technical condition of knots and MTA systems,
locating in space,
automatic following of MTA in a predetermined path
management of working bodies of agricultural machines.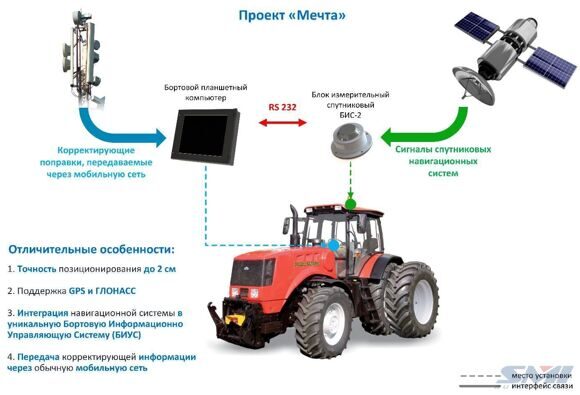 Корректирующие поправки, передаваемые через мобильную сеть – Error corrections transmitted via mobile network.
Бортовой планшетный компьютер – On-board panel computer.
Блок измерительный спутниковый БИС-2 - Satellite measurement unit (SMU-2).
Сигналы спутниковых навигационных систем - Satellite navigation systems signals.
- - - - - - место установки – installation site
̶ ̶ ̶ ̶ ̶ ̶ ̶ ̶ ̶ ̶ ̶ интерфейс связи – communication interface